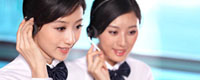 Name: Mary Teng
Fax: +86-536-8203285
Mobile: +86-186-7806-0285
E-mail: info@sandpumpdredger.com
E-mail: 465448005@qq.com
E-mail: maryteng@aliyun.com
Add: Shengli East Street, Kuiwen District, Weifang City, Shandong Province, China.
WeChat: cnwfmary
whatsapp: +8618678060285
QQ: 465448005






Product name : 8CSD- Cutter Suction Sand Dredger

Product No. : CSD200
Details:
The cutter suction sand dredger can be designed according to your actual needs such as water flow, digging depth, discharge distance, engine brand. It is widely used in river, sea, port, channel, dam, for sand production or mud dredge, desilting.
This cutter suction dredger is designed to operate in sheltered inshore waters and under tropical climate conditions.
Can be dismountable and transported by truck on road.
The engines and dredge pump are located in the center pontoon, the 2 side pontoons are serve as fuel bunkers, ballast tanks and store.



REMARK

Dredger Hull

1

Overall Dimension(with ladder)

25 m

 

2

Overall width (with side pontoon)

5.2 m

 

3

Hull depth

1.6 m

 

4

Cutter head (Hydraulic driven)

Diameter (m)

1.3

 

Rotation speed (rpm)

0-30rpm

 

Dredging Parameter

1

Suction output of mixtures: Max m3/h

1200

 

2

Max Dredging depth (m)

10m

 

3

Max Delivery distance(m)

1000m

 

4

Pump Model

250 G-G

SHIJIAZHUANG

5

Dredging engine (kw)

450 KW

JICHAI

6

Generator unit (kw)

24 KW

WEICHAI

Hydraulic Winch: 3 sets

Spuds : 2 sets (14m length, 377 mm diameter)

Manufacture Period: 60 working days