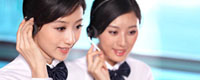 Name: Mary Teng
Fax: +86-536-8203285
Mobile: +86-186-7806-0285
E-mail: info@sandpumpdredger.com
E-mail: 465448005@qq.com
E-mail: maryteng@aliyun.com
Add: Shengli East Street, Kuiwen District, Weifang City, Shandong Province, China.
WeChat: cnwfmary
whatsapp: +8618678060285
QQ: 465448005






Weifang Auspiciousness Economic Commerce Co., Ltd. is a multiple industrial chain enterprise with more than 10 years export experience.

Our main products include ship (tug boat, yacht, passenger boat, etc.); dredging equipments (cutter suction dredger, jet suction dredger, chain bucket dredger, mud drag, mini river dredger sand pump dredger, sand washing machine, gold dredge, submersible pump dredger, self-unloading dredger, weeds mowing harvester etc.), Rubber series products (rubber pipeline, rubber hose, self-floating rubber pipe);PE series products (HDPE dredging floater, HDPE dredging pipe, warming buoy, PE dock), SIC series products (SIC roller, SIC pipe, SISIC beam, SISIC plate, SIC Flue Gas Desulfurization nozzle , SIC tube, SIC Cyclone linings etc. ), Amphibious excavator series (Amphibious pontoon, amphibious excavator with hydraulic sand pump) , chemicals etc.

All our associated factories are with more than 10 years production experience. Our experienced workers, excellent management team, professional R&D department have implemented a strict quality supervision and inspection system, to ensure products meet international standards; Ensure orders are delivered within the specified time. Furthermore, we are keeping improving and advancing our technology all the time to achieve the industry-leading position.

Currently have already established and maintained long-term & stable partner relationships with clients all over the world, and obtained good reputation. We are permanent supplier of new items of our own and also provide customization service.

"Centenary Enterprise, Honest Operation Basis" is our management philosophy; we hereby sincerely welcome all old and new global friends to inquiry by mail, call, or visit us personally any time.