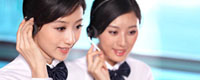 Name: Mary Teng
Fax: +86-536-8203285
Mobile: +86-186-7806-0285
E-mail: info@sandpumpdredger.com
E-mail: 465448005@qq.com
E-mail: maryteng@aliyun.com
Add: Shengli East Street, Kuiwen District, Weifang City, Shandong Province, China.
WeChat: cnwfmary
whatsapp: +8618678060285
QQ: 465448005






Product name : 11.56m 38 Feet yacht/Catamaran Tourist Boat /Passenger Ship/Vessel

Product No. : 202011017432
Details:
11.56m 38 Ft yacht/Catamaran Tourist Boat /Passenger Ship/Vessel


The yacht is ready for sale, and we are looking for overseas agent, wlecome contat us.


The 38ft catamaran tourist ship is a fiberglass reinforced plastic boat with a catamaran, diesel/gasoline engine drive and sails.

The boat is widely used for sea and inner lake tourism, its spacious deck, towering sails, easy driving make tourists can fully feel the sea, the sun, which brings infinite joy, is the first choice for public tourism, sightseeing, waterfront leisure.

Its configuration can equip with awning edition, hardtop roof, and simple flying bridge type, etc.

it can be configured according to the navigation area and the need to choose different models of main engine.

This is a stock ship, already finished building, can be delivered all the time.

The engine can be changed according to your navigation zone needs.



| | |
| --- | --- |
| Total length | 11.56 m |
| Length of load waterline | 10.47 m |
| Ship width | 5.6 m |
| Molded depth | 1.15 m |
| load draught | 0.62 m |
| Water displacement | 7.8T |
| Mast height | 12.2 m |
| Front lateen | 14 sqm |
| Main sail | 22.4 sqm |
| Navigation zone | B class inland /calm river |
| Speed | 6 knot |
| Ship type | passenger ship |
| Main power | 60HP/70HP/60HP*2 |
PRICE:
FOB : 85,000.00 USD/set ( double engines, one is 60 HP,12 passengers)
100,000.00 USD/set ( Single engine, 115HP, 12passengers)