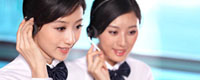 Name: Mary Teng
Fax: +86-536-8203285
Mobile: +86-186-7806-0285
E-mail: info@sandpumpdredger.com
E-mail: 465448005@qq.com
E-mail: maryteng@aliyun.com
Add: Shengli East Street, Kuiwen District, Weifang City, Shandong Province, China.
WeChat: cnwfmary
whatsapp: +8618678060285
QQ: 465448005






Product name : Refractory Silicon Carbide RBSIC Sic Plate

Product No. : 202011012550
Details:
Refractory Silicon Carbide RBSIC Sic Plate



It is a kind of product with high strength, high hardness, high wear resistance, and good oxidation resistance, thermal shock resistance and other properties. RBSIC has more excellent long-term performance (Compared with RESIC and SNBSC) the bending strength is more than twice than RESIC, 50% high than SNBSC.
Reaction bonded silicon carbide ceramic applications:
The various industrial furnaces, the desulphurization equipment, the large boilers and other machinery , and the ceramics, the machinery ,the metallurgy, the electronics, the chemicals, the petroleum, the iron and steel industry, the military industry, the aviation industry and other fields.
RBSIC plate

Density

g/cm3

3.02

Apparent porosity

%

<0.1

Bending Strength

Mpa

250(20℃)

Mpa

280(1200℃)

Modulus of Elasticity

Gpa

330(20℃)

Gpa

300(1200℃)

Thermal Conductivity

W/m.k

45(1200℃)

Thermal Explanation

k-1×10-6

4.5

Vickers-hardness

Gpa

20

Acid-Proof Alkaline

Excellent
Our SIC series products including the following types:
Energy Conservation and Environmental protection products: FGD Tangential Whirl SIC nozzle, Hollow Cone Tangential SIC nozzle., Full cone Tangential SIC nozzles, Large Free Passage Double Hollow Cone Tangential SIC nozzles, Full cone Spiral Nozzles, Silicon Carbide Heat Exchange SIC nozzles,

Wear resistant and corrosion resistant ceramic Sic products: Cyclone Linings, Wear Resistant pipe inner linings, Sandblasting SIC nozzles, underflow exist sic nozzles,

High Temperature resistance products: SIC crucible sand sagger, SIC beams, SIC rollers, Sic pips, SIC burner nozzles, SIC flame nozzles, SIC Radiant tubes, SIC plates in kiln,

Customized irregular and special-shaped parts.
Why choose US?
More than 10 years SIC products manufacturing and export experiences.

Specializing in the production of RBSiC/SiSiC products.

Professional technical support, production process and equipments.

Complete production managing system, OEM/ODM is available.
Our Service
Clients' special requests on sizes/shape are available. Printing your logo or brand on products is accepted with the proper quantity. We will need your 2D &3D drawing artwork or samples for production.

N

ew products and special shaped parts and irregular structures can be customized based on your specific request.