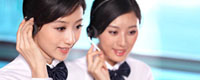 Name: Mary Teng
Fax: +86-536-8203285
Mobile: +86-186-7806-0285
E-mail: info@sandpumpdredger.com
E-mail: 465448005@qq.com
E-mail: maryteng@aliyun.com
Add: Shengli East Street, Kuiwen District, Weifang City, Shandong Province, China.
WeChat: cnwfmary
whatsapp: +8618678060285
QQ: 465448005






Product name : Self-floating Rubber Hose

Product No. : SF-rubber hose
Details:
Floating Discharge Hose
1. The outer cover is with excellent abrasion resistance and UV protection.
2. IT is designed with wearing colored indicator layer.
3. With Single foam floatation casing, it is preventing water absorption. The hose emergence above water is not less than 20% of the total volume
4. It is high quality, wear resistant rubber.
5. Flange design according to customers' request.
6. Bending angle: In working condition, the bending angle is from 0° to 45°
Other technical parameter can be made according to the client's requirement.
| | | | | | | | |
| --- | --- | --- | --- | --- | --- | --- | --- |
| Inner Diameter(mm) | 500 | 600 | 700 | 800 | 900 | 1000 | 1100 |
| Working pressure (Mpa) | 1.2 | 1.5 | 1.5 ~ 2.5 | 1.5 ~ 2.5 | 1.5 ~ 2.5 | 1.5 ~ 2.5 | 2.5 |