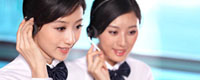 Name: Mary Teng
Fax: +86-536-8203285
Mobile: +86-186-7806-0285
E-mail: info@sandpumpdredger.com
E-mail: 465448005@qq.com
E-mail: maryteng@aliyun.com
Add: Shengli East Street, Kuiwen District, Weifang City, Shandong Province, China.
WeChat: cnwfmary
whatsapp: +8618678060285
QQ: 465448005






Product name : HDPE Sand Dredging Pipe

Product No. : HDPE PIPE
Details:
HDPE Sand Dredging Pipe
It is high density polyethylene (pressure-resistant material, resistance to fold materials), wear-resisting material, anti-aging ultraviolet material etc.
1. The weight is light. Through activities flange bolts to connect installation and dismantle, transportation is convenient, shorten the time, and improve efficiency.
2. Pipe has good flexibility, tensile strength and elastic, pipe extrusion, pack, it doesn't break after internal and external force impact, Plastic pipe can be directly connected, in the water it can bend, 4-8 pieces can bend 360 degrees. Good resistance of stormy waves.
On land of connection, the concave-convex is within 30 degrees of area, can be connected directly, it does not need to repair ground of surface.
3. Pipe has good wear-resistance, it is 4-8 times of steel pipe, use longer, Piping material of corrosion resistance is strong, can soak in sea water for 50 years with no change, Anti-UV, anti-aging, and it can be used for 5-8 years upon sand content.
4. Pipe is assembled with two metal activity flanges at both pipe ends. The entire pipe is without any weld, pipe and pipe are connected by flanges of bolt. Steel pipe lining, can ensure pipes will not deformation and drip when installation and disassembly, ensure transportation engineering of high efficiency.
5. Pipe has smooth outer and inner wall, friction coefficient is tiny, high transmission efficiency than steel pipe 20% to 30%, temperature is used at - 40-60 ° C, can adapt to bad weather changes in temperature.
6. Pipe is either on land or water for using, total engineering cost is low, high efficiency, safer, and more convenient.


SDR33

SDR26

SDR21

SDR17

SDR13.6

SDR11

DN-mm

Working Pressure---Mpa

0.4

0.6

0.8

1

1.25

1.6

Thickness of Pipe---mm

140

5

6

7

8

10

13

160

7

7.5

8

10

12

15

180

7

7.5

9

11

13

17

200

7.5

8

10

12

15

18

225

7.5

9

11

13

17

21

250

8

10

12

15

18

23

280

9

11

13

17

21

25

315

10

12

15

19

23

29

350

12

14

17

21

26

32

400

12

15

19

24

29

36

425

13

15

20

25

33

42

450

14

17

21

27

34

45

500

15

19

23

30

37

48

560

17

21

26

33

41

51

630

19

24

30

37

46

57

710

21

27

33

42

52

800

24

30

38

47

58

850

26

32

40

50

900

28

34

42

53

950

30

36

45

56

1000

31

38

47

59

1050

32

40

49

61

1100

33

42

51

63

1150

35

44

53

66

Other Sizes of HDPE Pipe can be made upon request